Hey everyone I am Stevie N
I joined pubs in February 2018 after I jumped into brewing in November 2017.
​
I had done a masterclass at Ballistic Brewery for my birthday and I enjoyed the brewing so much I wanted to meet up with like minded people who also enjoyed crafting a good beer.
​
One of my work colleagues was really into brewing and he sensed my interest. He invited me to a brew day at his place where there were three different brew systems up and running.
​
I had dived in and bought along my newly purchased Grainfather and sparge urn. I find the Grainfather great to use. Since then I have bought a SS conical fermenter and a grain mill.
Doing a transfer.jpg
My Perry was one of those brews that took time. I jumped in boots and all. The Perry required a fresh selection of Victorian pears, diced, macerated and left to oxidise for 48hrs. They were then pressed to extract the pear juice, pasteurised and fermented using a cider yeast with yeast nutrient added to give it a good head start.
​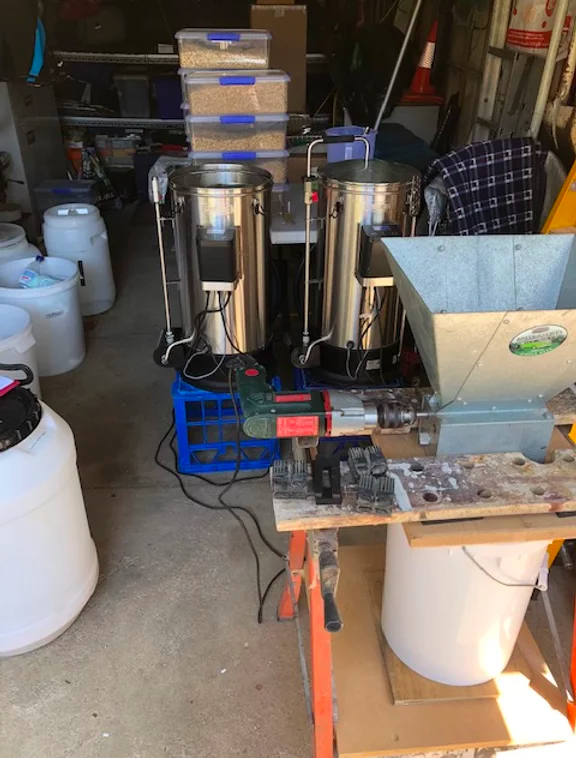 After fermentation had finished, it was racked into another carboy. The cider was monitored for another 5+ days to make sure the fermentation had completely finished. It was then bottled with a few carb drops for the second bottle conditioned fermentation. Then voilà, a few weeks later you will be languishing on the back deck with a refreshing glass of Perry!
StevieN2018.jpg
SNoble Brew Gear.jpg
My favorite commercial beer is 'Modus Operandi former Red Tennant'
​
It was the first beer I tried to brew and clone at home.
​
My wife really loves Saison's and I do my best to make a decent one to keep her happy. Happy wife, happy life! (gives me time to brew).
​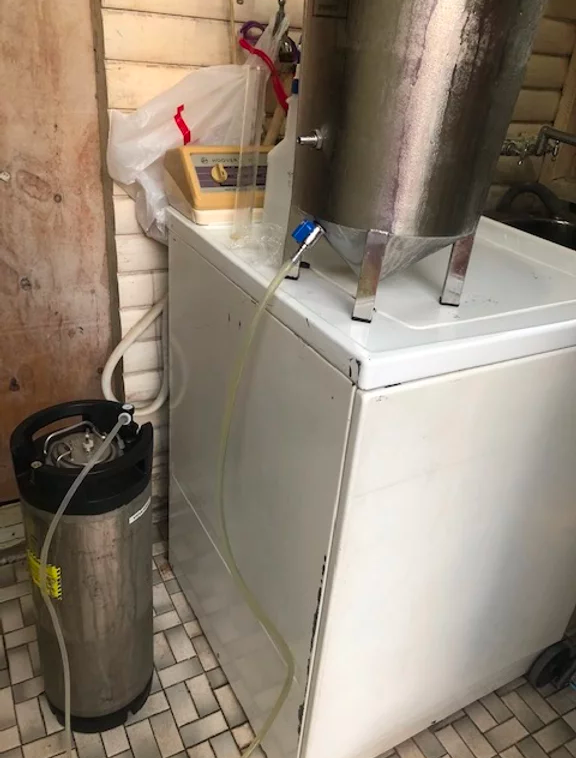 I enjoy experimenting and making all sorts of beers.
​
I have made an award winning Perry (Pear Cider), which came first in the Queensland Amateur Brewing Competition 2018 (QABC). I was totally surprised and chuffed at the same time. To think that a new brewer like me could take ourt a prize in the QLD state competition. ​
Enjoying.jpg
My passion for brewing comes from the love of the craft and the inspiring league of garage dwelling brewing fraternity that I meet along the way.
​
When it comes to making a brew water quality and healthy yeast are your best friends. Don't cut corners when it comes to ingredients either.
​
I gain my current inspiration from the folks at the club. The club is a place i have found that helps me strive to improve my craft and make a better brew. the experience within the club is second to none. Whist we take our craft seriously, there is always time for a laugh.
​
Whatever you do, though, remember to rinse the sodium perc from your bottles... not a nice flavour in your beer!