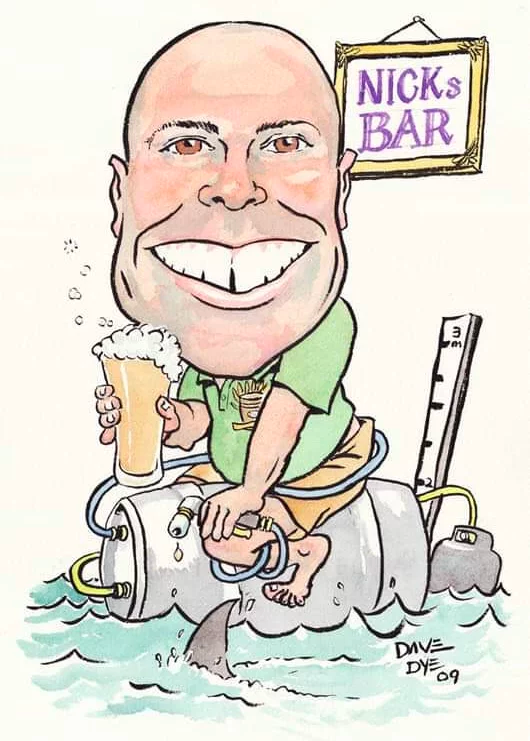 My name is Nick W and I'm a brew-a-holic.
I've been a member of PUBS since mid-2016 and started brewing back in 1999 when I started university and realised we needed cheap beer.
During the next two years or so I quickly realised you could make really potent (read: nasty) cheap beer which was great for many university adventures but then I also realised you could actually make better tasting beer and it was not long after that I decided to join the Army and had a bit of a break.
​
In 2007 I started back into the adventure of homebrewing when my wife got annoyed at me whining about wanting to brew again, so bought me a starter kit for Valentine's Day.
I'm sure she regrets that decision because it grew over the years from a small box, to almost a full garage!
Shortly after I started back, I proceeded to move to all-grain starting with BIAB for a few years and then designing and building my own 3 vessel gravity system. I continued to tinker over the next few years and it ended up transforming into a 70L 4 vessel HERMS system before I then ultimately decided to downsize, but upgrade, to the Grainfather which had just been released in Australia.
NW3Vsystem.JPG
Fast forward six months later and I was offered a job with the company who makes Grainfather and so left the Army to work fulltime in my chosen hobby.
Over those years I have been members of clubs across Australia including MALE/Razorbacks in Sydney, Canberra Brewers, Albury / Wodonga brew club and now PUBS here in Brisbane.
I am still brewing on my original Grainfather (with upgraded parts like the Bluetooth controller) and lucky due to my job to have access to our other gear like glycol chillers and conicals.
My beer is poured nicely from my four tap kegerator which I built myself from an old fridge with no freezer compartment and I also have a home-made portable party keg system that can often been seen at brew club meetings.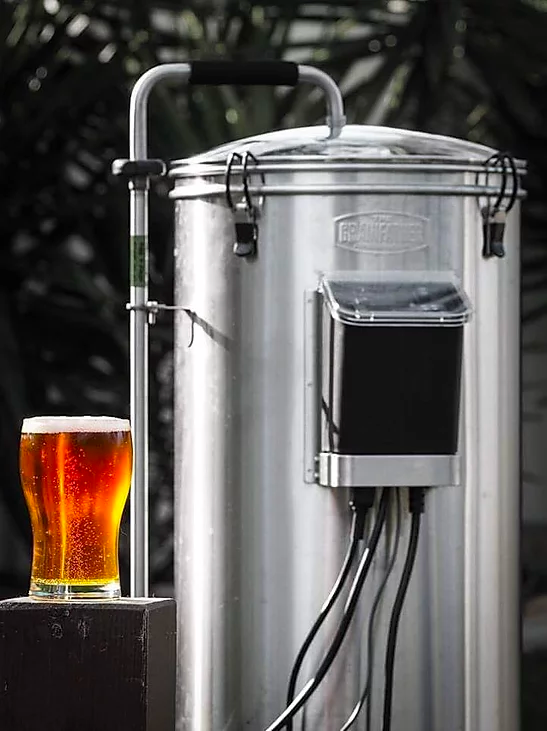 It's always hard to pinpoint favourite commercial beers but one of the first beers that really tipped me into this was Moo Brew's Pale Ale. It's etched in my memory as the beer which made me really want to make my own really good stuff at home. Right now though Balter XPA would be a definite fave.
NW Winning Mead.JPG
NWnow.JPG
NW Personalised Bar.JPG
I've won a few awards here and there for beers, cider and mead but won't go into details as I don't like to blow my own trumpet but was stoked late last year when a few of my meads medalled – recently I have refocussed from craft beer brewing to mead-making to try and play in an area I don't have a lot of experience and this was my first attempt at mead-making for about eight years.
My passion for brewing comes from doing things yourself and also both trying to replicate beers/meads I taste but also create new things or twists to traditional offerings.
My advice to any new brewer is to master the basics instead of wanting to jump in the deep end. Cleanliness, sanitisation and temperature control cannot be mentioned enough, once you have that down pat then you really can do anything.
I don't have any brewing mentors, but have always looked up at the old school brewers from the good old days on AHB but also people like John Palmer, Jamil Z, Tasty McDole and Charlie P who have done so much good for our hobby.
The worst brewing mistake I've ever made is hard to really say, there has never been anything I could clearly label as the worse but it's always a pain when you leave the tap open to the fermenter when transferring from the kettle, hydrometers don't need to be mentioned…